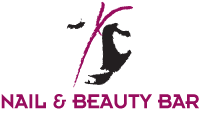 Salon Manager- Job post
Nail and beauty bar Donaghmede County Dublin
€30,000 a year - Full-time, Permanent
Job Description
We are currently recruiting for a manager to join our team . If you are currently employed has a manger or senior technician at a supervisory level and wish to move into a management role we'd like to hear from you.
Duties:
Managing the team and the daily operations of the salon
Performing treatments on clients
Organising staff rotas, schedules and supervising performance
Motivating and coaching employees to improve performance ensuring monthly targets are met
Dealing with staff queries and ensuring staff targets are met.
Aid in recruitment and training for all new staff members
Ensuring all appointments are recorded, guests are welcomed and excellent levels of customer service are provided at all times.
Responsible for building and maintaining strong client relations.
Providing customers advice and information regarding services and retail products
Ensuring all financial processes run smoothly, overlooking payment transactions and basic reports
Managing company social media
Maintaining the salon area and ensuring health and safety guidelines are met.
Reporting to the company director and keeping up to date with salon activity
Managing stock control and conducting stock takes
Requirements:
Excellent customer service skills
Required to have a Full Beauty qualification and experience in treatments. Sculptured Nail qualification and Dermalogica training is a huge advantage
Time managed skills
Be able to work as a part of a team and also under own initiative
Reliable, hardworking and able to work in a busy environment
Desire to grow with an expanding company
Strong work ethic
Be able to provide advice and recommend products
Have a genuine passion for beauty and possess the kind of friendly, positive personality that generates enthusiasm in potential customers
Send CV and Cover letter to [email protected]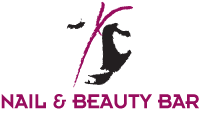 Nail Technician/Beauty Therapist- job post
Nail and beauty bar Donaghmede County Dublin
Full-time, Part-time Salary: Up to €13.00 per hour
We are looking for junior and senior therapist / nail technicians to work in our award winning salon.
Candidate must be a professional, enthusiastic, motivated team worker and love nails . Experience is of a strong advantage but is not necessary. Qualifications/certifications are required. Perks include upskilling and working with great brands in a newly refurbished busy salon.
Job Type: Full-time and part time jobs available
An ideal candidate would be efficient, ambitious, and friendly .
Required Knowledge and Skills
Provide beauty treatments to the highest of standards
Provide excellent customer care
Ensuring the highest standards in health, safety and hygiene are met at all times
Must have outstanding people skills
Must have good time-management and organizational skills .
The Ideal candidate will:
Be confident in gel polish applications, manicures and pedicures
Other beauty treatments an advantage
Be a team player and have a strong work ethic
Must be able to use your own initiative.
Must have a positive attitude
Fluent English is essential
Additional pay
Bonus pay for targets
Tips
Benefits:
Job Types: Full-time, Part-time
Part-time hours: 20-39 per week
Salary: Up to €13.00 per hour
Send CV and cover letter to [email protected]